STEEL TIE COUNTING &POUCHING MACHINE.
Beware from duplication and cheater.
Nobody our Ex-partner
---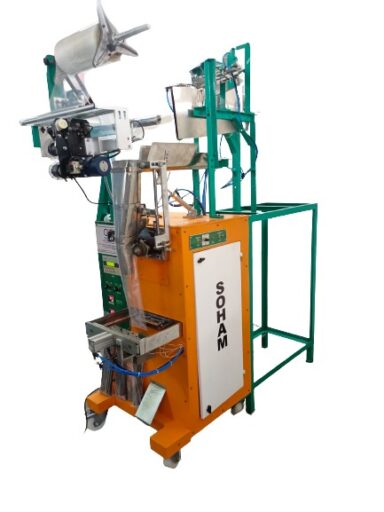 STEEL TIE COUNTING &POUCHING MACHINE.
Machine Speed
:
1 TO 12 pouches/minute. (Depends on parts Quantity)
• Required power for machine: 2 HP 1 PHASE
Production
:
• Pouch length: suitable up to 360mm ties.
• Pouch capacity: Max 100 ties per pouch.
• Pouch material: BOPP 50 microns heat seal only.
• Compressor: 2 HP (your scope)
• Total required power: 4 HP
Machine Weight
:
@300 Kg.
Free
:
Training of machine operation and general maintenance at our Surat factory.
Warranty
:
9 months in PLC, Main motor and HMI.
Made in india
We Are India's One Of The Leading Manufacturers, Exporters, Suppliers.