Dhoop cone Dipping machine
Beware from duplication and cheater.
Nobody our Ex-partner
---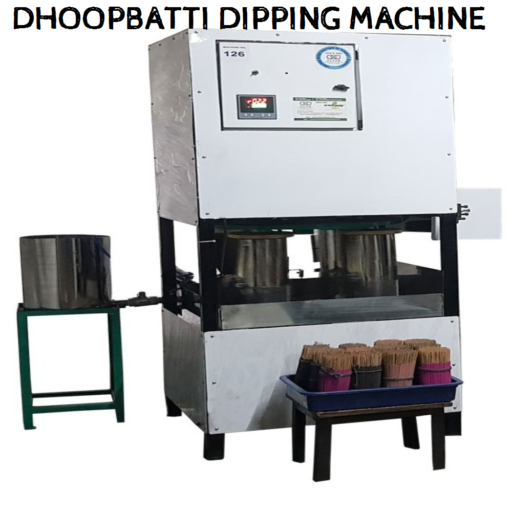 Dhoop cone Dipping machine
Machine Speed
:
800 kg/8 hr (Depend on operator & Deeping ratio)
Perfume auto refilling system.
Production
:
150 gm
Production Cost: Maximum 0.2 Rs./kg.(Excluding Perfume & DEP) Rs/kg
Electric control panel.
Dipping Range. 2.5 to 4.00 (Adjustable)
Main Motor
:
1HP
Machine Weight
:
@ 240 Kg.
Free
:
Training of machine operation and general maintenance at our Surat factory.
Warranty
:
9 months in Main motor..
Spare available any time against full payment.
Made in india
We Are India's One Of The Leading Manufacturers, Exporters, Suppliers.