Dhoop tablet making machine
Beware from duplication and cheater.
Nobody our Ex-partner
---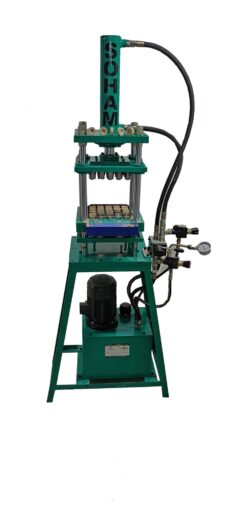 Dhoop tablet making machine
Machine Speed
:
4400- 4800 Nos. / 8 HR.
Machine Operating : Manual
Production
:
20 Nos.
Material Filling: Manual
Required Power : 2 HP, 3 Phase
Cups mould 3 plate design
Mould plate size : 300 x 350 mm
Machine Weight
:
@250 Kg.
Free
:
Training of machine operation and general maintenance at our Surat factory.
Warranty
:
9 Months warranty in main motor
Hydraulic operating system with 20 tone capacity
Easy to operate & low maintenance.
Spare available any time against full payment.
Made in India.
We Are India's One Of The Leading Manufacturers, Exporters, Suppliers.