Saliva Ejector Counting & Packing Machine
Beware from duplication and cheater.
Nobody our Ex-partner
---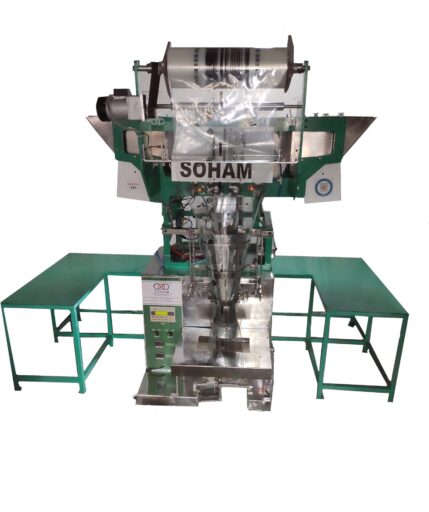 Saliva Ejector Counting & Packing Machine
Machine Speed
:
up to 4 pouches of 100 sticks/minute (Depends on operator & Quality).
• Packing material: BOPP plain roll & heat seal.
No. of saliva: 100 saliva / pouch
Electric control panel With Stepper motor & PLC.
Counting System with Stepper Motor.
Pouch length adjustable with HMI system
Main Motor
:
2HP single phase
Machine Weight
:
: @425 kg
Free
:
Training of machine operation and general maintenance at our Surat factory.
Warranty
:
9 months in Main motor, Ac drive, PLC and stepper motor HMI
• Suitable for Disposable dental saliva ejector tube.
• All Operation by PLC System
• Machine Auto stop when saliva will finish.
Made in india
We Are India's One Of The Leading Manufacturers, Exporters, Suppliers.