Saliva Ejector Capping Machine
Beware from duplication and cheater.
Nobody our Ex-partner
---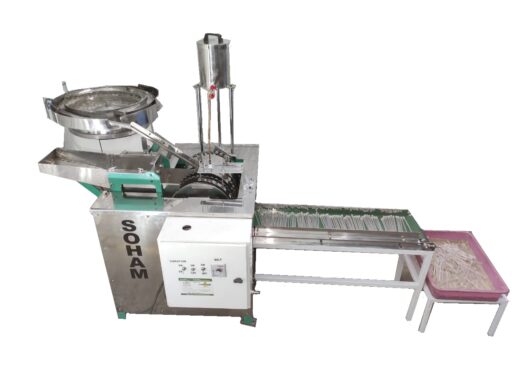 Saliva Ejector Capping Machine
Machine Speed
:
up to 90-120 tube/minute( Depends on Raw material quality & operator )
Electric control penal with inverter drive.
Conveyor belt free with machine
Bonding chemical adjustable by manual valve.
Auto Feeding of cap by vibro bowl
Main Motor
:
1.5 HP single phase.
Machine Weight
:
@150kg
Free
:
Training of machine operation and general maintenance at our Surat factory.
Warranty
:
9 months in Main motor,
All Contact parts of ss Matarial.
Easy to operate & low maintenance.
Telephonic service free for life time (Monday to Saturday 9 AM to 6 PM, Sunday Weekly off) service will be discontinue if you use other company's spare in this machine.
Made in india
We Are India's One Of The Leading Manufacturers, Exporters, Suppliers.