Pick and Place Machine By SOHAM
Beware from duplication and cheater.
Nobody our Ex-partner
---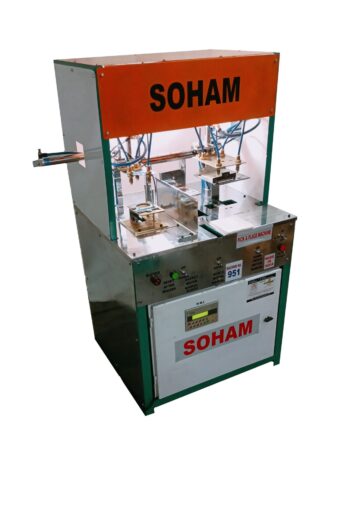 Pick and Place Machine By SOHAM
Machine Speed
:
15 sets per minute.
Automatic Pick and place machine for gasket and tracing paper.
Auto gasket and tracing paper picking and placing at position.
Machine's 1 arm takes 1 gasket and put on assembly point and come again to pick next gasket.
When first goes after putting gasket, same time second arm takes tracing paper and come forward to assembly point to drop tracing paper on gasket.
We can set quantity. of gaskets and tracing paper in HMI.
Machine Weight
:
@100 kg
We can load @200 gasket and 250 tracing papers in machine.
Max. speed 15 sets/minute(1 gaskets witch + 1 tracing paper) (Depends on parts quality).
Suitable only for 5 sizes of gaskets which suggested at a time of booking the machine.
Require power for machine 0.5 HP 1 phase.
We Are India's One Of The Leading Manufacturers, Exporters, Suppliers.