Beware from duplication and cheater.
Nobody our Ex-partner
---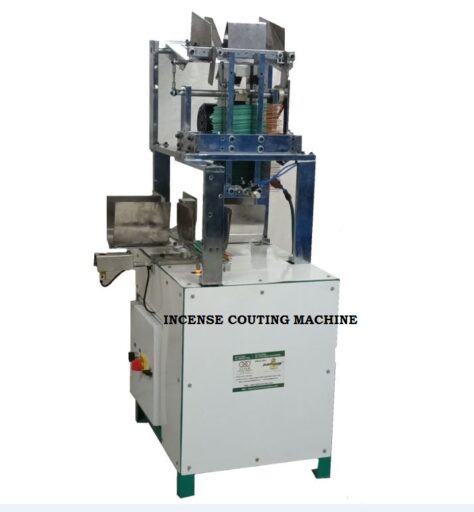 Incense Counting Head
Machine Speed
:
Up to 2400 batch/HR. (Depends on size & Qty).
Electric control panel With Stepper motor & PLC.
Production
:
Auto stop when raw incense was finished.
Diameter of Incense : 3mm to 5 mm.
No. of sticks : 5 to 75 sticks/batch.
(4 pcs.-42 batch), (10 pcs.-35), (15 pcs.-27), (20 pcs.-22), (25pcs.-18), (30pcs.-15 pack.).
Main Motor
:
0.5 HP
Length of incense
:
8" to 10"
Machine Weight
:
100 Kg.
Free
:
Training of machine operation and general maintenance.
1 tool set.
Warranty
:
9 months in PLC and stepper motor.
This machine designed by our Engineer.
This machine is produced by our technical staff.
Easy to operate & low maintenance.
Not import from another country.
We Are India's One Of The Leading Manufacturers, Exporters, Suppliers.